Concrete Epoxy Floors In Winston-Salem, NC
As the leading provider of top-notch residential painting and concrete epoxy flooring services in Winston-Salem, NC, 4-Ever Coating takes immense pride in transforming your living spaces into works of art. Our dedicated team of experienced professionals are committed to delivering exceptional results with unmatched precision and craftsmanship. With our extensive range of services, we've got you covered for all your indoor and outdoor painting needs, as well as providing stunning and durable concrete epoxy floors for your garages, basements, sun rooms, and man caves.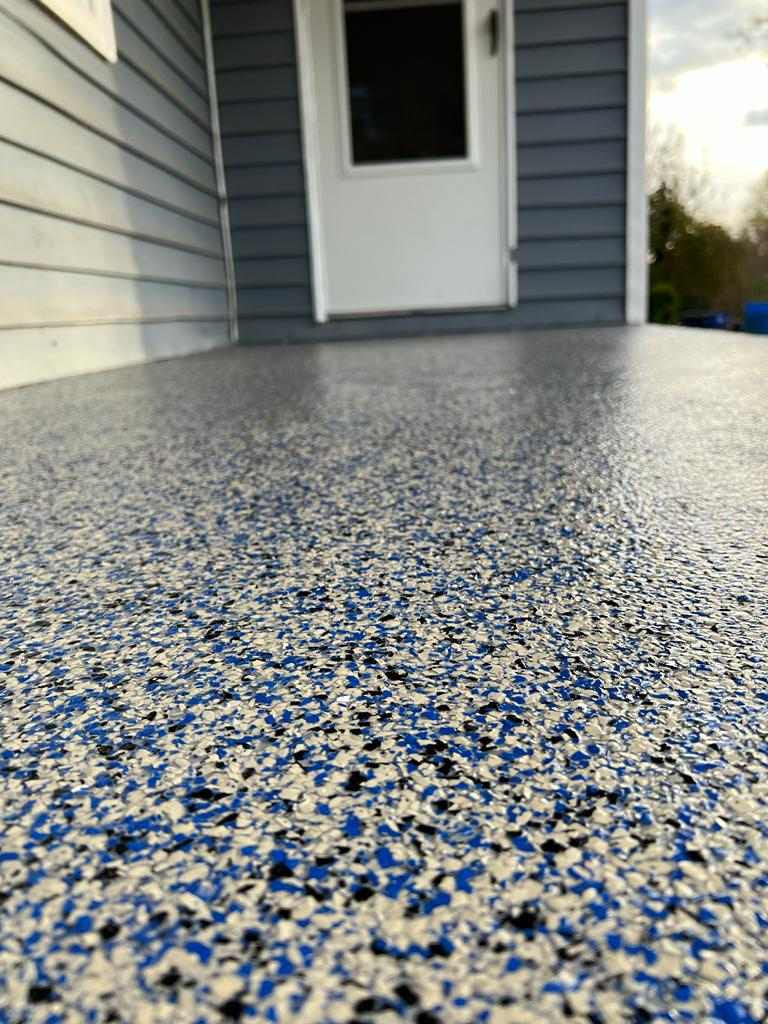 Commercial Concrete Epoxy Flooring
Revolutionize Your Commercial Space with 4 Ever Coating's Epoxy Flooring Solutions
Elevate your commercial environment with the cutting-edge expertise of 4 Ever Coating in epoxy flooring. Our transformative epoxy flooring solutions are tailored to redefine the aesthetics and functionality of your workspace. Whether it's a bustling office, a dynamic retail establishment, or an industrial setting, our skilled professionals apply a blend of advanced techniques and premium materials to create surfaces that not only dazzle the eye but also endure the demands of high-traffic areas. Experience the synergy of style, durability, and innovation with 4 Ever Coating's commercial epoxy flooring, setting a new standard for commercial spaces.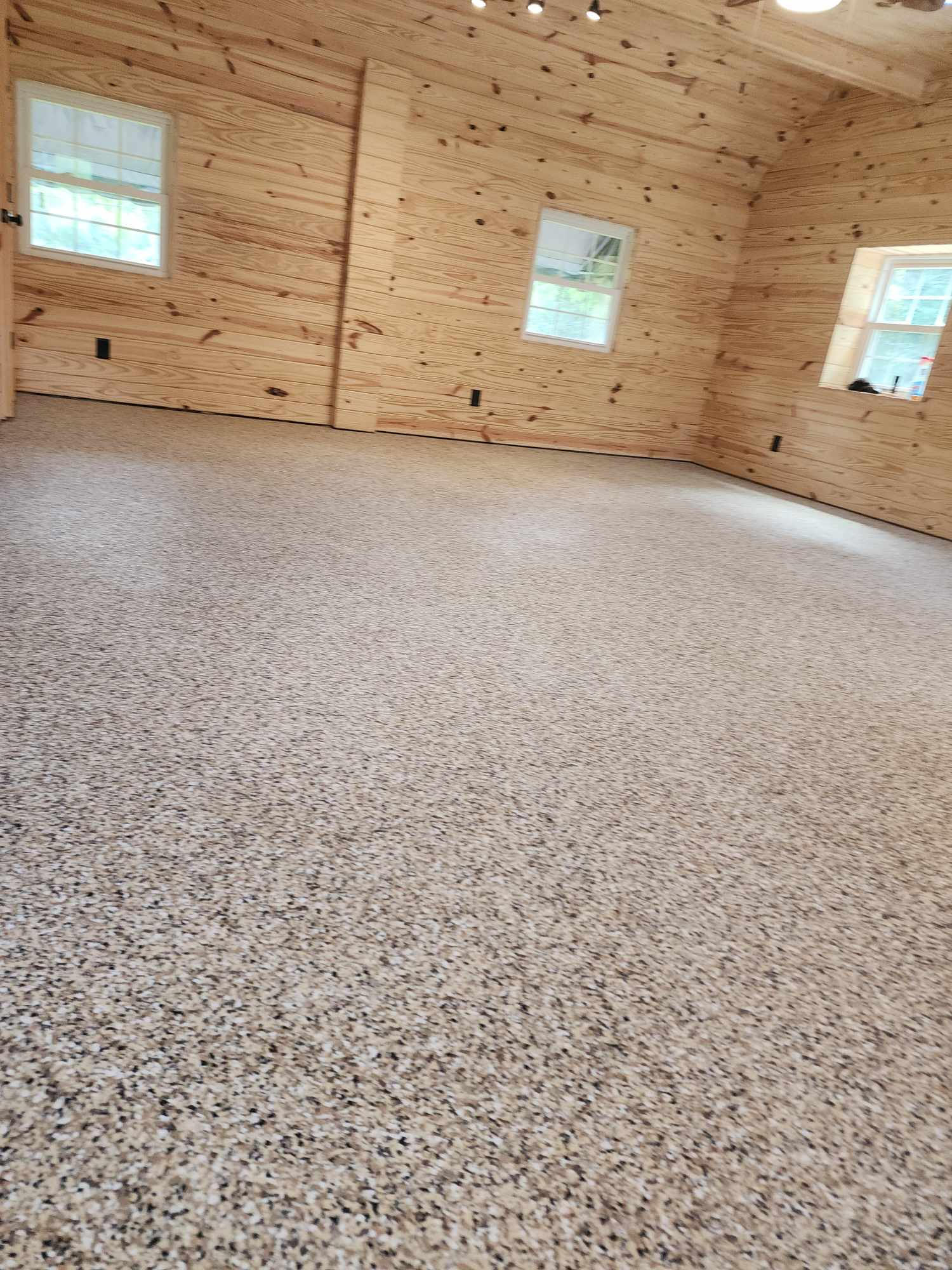 Residential Epoxy Flooring
Elevate Your Home with 4 Ever Coating's Residential Epoxy Flooring Solutions
At 4 Ever Coating, we understand that your home is more than just a living space – it's a canvas for your personal style. Our residential epoxy flooring services offer a transformative solution that blends aesthetic appeal with durability. Whether you're aiming to revamp your garage, basement, sunroom, or any other interior space, our expert team employs cutting-edge techniques to deliver stunning concrete epoxy floors that not only enhance the visual charm but also stand the test of time. Elevate your living environment with 4 Ever Coating's seamless and resilient epoxy flooring, tailored to your preferences and lifestyle.
Why Choose 4 Ever Coating?
Unparalleled Expertise: With years of industry experience, our skilled professionals are equipped to handle any residential painting and epoxy flooring project with utmost precision and care.
Superior Quality Materials: We believe in using only the highest-quality materials to ensure the longevity and beauty of our work.
Exceptional Customer Service: At 4 Ever Coating, our customers are our top priority. We strive to provide a seamless and hassle-free experience from start to finish, ensuring your complete satisfaction.
Competitive Pricing: We offer affordable pricing options without compromising on quality, making our services accessible to homeowners in Winston-Salem, NC, and surrounding areas.
Contact Us Today!
Ready to transform your living spaces with our residential painting and epoxy flooring services? Then reach out to us today to request a free estimate. Our friendly team will be happy to answer any questions you may have and guide you through the process. Choose 4 Ever Coating, and let us turn your vision into reality!